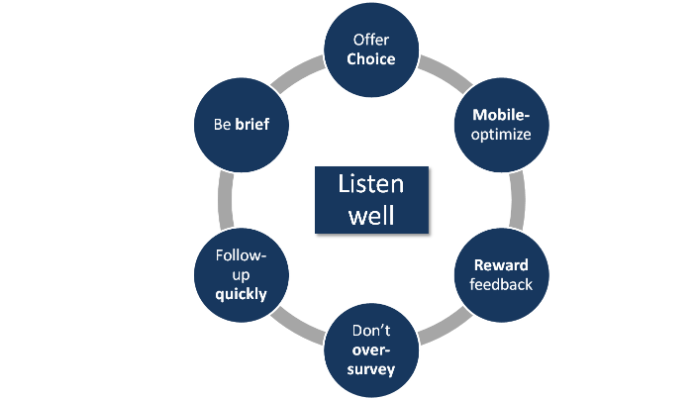 Maximizing Response Rates for CXM, VoC, and NPS Programs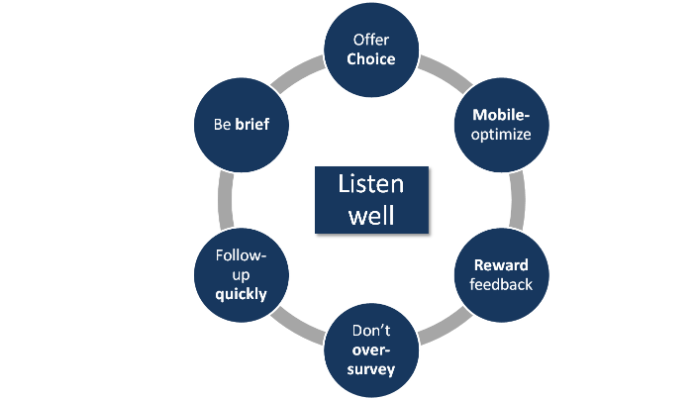 One of the main challenges that we hear about as CXM / VoC / NPS practitioners are response rates that fail to meet expectations. Furthermore, in our increasingly mobile world, we are constantly besieged by messages and requests vying for our attention, so traditional methods are seeing a slow but steady decline in response rates. Despite all this, Fred Reichheld indicates that "the best companies can get 60 to 80 percent response rates". He also acknowledges that getting to those response rates isn't cheap though; there's definitely a trade-off between cost and maximizing response rates. Since most companies have a limited budget, Matthijs Visser has written about best practices for different budget and response rate levels.
See the full post on LinkedIn.

Matthijs Visser is a Principal Consultant with Advanis. Matthijs designs and leads ongoing customer experience projects, often involving high-volume data collection methodologies, sophisticated quota schemes, and developing online reporting solutions to serve a large number of end-users. He is passionate about finding solutions to each client's unique challenges, whether they be technical, operational, or analytical.
Subscribe to our blog
Get our insights blog updates right to your mailbox once per month. No spam, we promise! Your email address is always safe.
Increasing response rates when email recruiting 20 July 2015
Increasing response rates with IVR pre-notification 21 January 2016
Quirks Article: A Choice In the Matter 23 May 2014