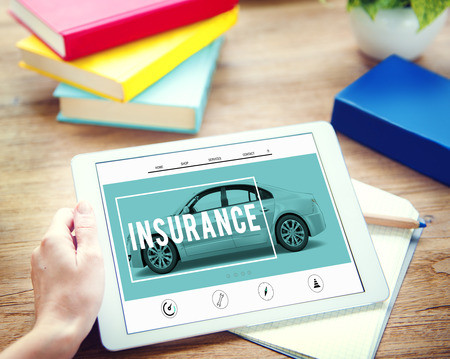 Insurance: The Digital Channel Is Here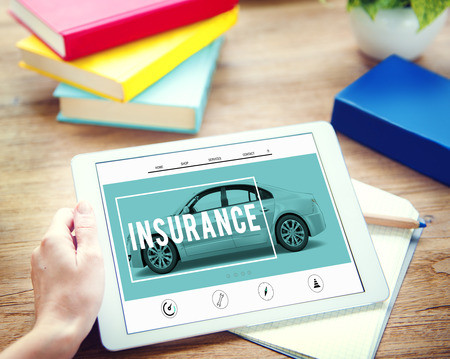 Will they stay status quo or will they take the leap? They really don't have a choice if they want to stay in the game. Insurance companies need to plan strategically, innovate for tomorrow and re-evaluate what they want to be to their customers to survive tomorrow. The aging population is growing and younger buyers are demanding more simplicity, value-added benefits, and on-demand solutions. The sharing economy has created not only a whole new revenue stream, but also begs companies to revisit risk and how products and services are offered to meet customer demands. Creating efficiencies in back-end processes and systems and overhauling distribution channels, product development and pricing are the first steps. Legacy firms are starting their battle against the new entrants. In the face of the modern competitive insurance landscape, the Old Guard is being challenged to deliver superior, seamless, and efficient customer experiences. If they do not step up their game, the impact to their bottom line and consumer's share of wallet and heart will be critical to their long term growth.
The Old Guard is being challenged to deliver superior, seamless, and efficient customer experiences.
The new entrants- predominantly technology-based solution offers that are creating new value propositions for customers- are leaving the legacy insurance companies scrambling to keep up. Can the established players quickly deliver the same, or better, lean, effective solutions that are infiltrating customer's choices and also satisfy their tolerance for risk? Artificial intelligence, big data, digital and mobile channels, and distribution networks are all being pressure-tested to deliver value to consumers. Legacy companies are creating innovation labs in house, but instead of focusing on the customer's behavior and decision criteria, the focus is on the technology. Where does that leave the end customer? It is imperative that the overall customer experience stays at the forefront while implementing technological innovation. This is where the established insurance companies can differentiate themselves against the InsuraTech firms.
Instead of focusing on the customer's behavior and decision criteria, the focus is on the technology
While it is important to deliver technological platforms to meet the new buyer needs, it is integral in today's multi-channeled world to understand a customer's journeys for their specific needs as they interact with their products and services. How customers buy insurance has changed dramatically from the old broker/agent relationship. The purchase decision is not all about the established relationship with the company or the broker. The digital channel changed that dynamic. The digital channel allows consumers to shop online for the best rates for their home, auto, life, and business insurance. All of a sudden, consumers are in the driver's seat and have a plethora of options (and features and benefits for each) when they purchase insurance to meet their specific needs. The online has minimal, if any, human interaction. According to a McKinsey report the "top 20 or 30 processes can account for up to 40 percent of costs and 80 to 90 percent of customer activity. Digitizing these processes can take out 30 to 50 percent of the human service costs while delivering a much better customer experience." So, how are insurance companies replacing and meeting the human interaction needs in the online channel? When the brand name of the carrier doesn't hold the same weight on the purchasing decision as in the past, it is all about offering ease, access, simplicity and clear information to meet customer needs. The direct channel is providing consumers with the delivery channel and control they need. Now the insurance carriers need to ensure they understand their current and future customer's needs now more than ever.
Insurance companies will benefit from understanding the impact that the direct channel has on their future growth and the types of policyholders they would attract. This will help them understand the digital channel's impact on their other distribution channels (e.g., broker, phone, or multiple channel touch points). By collaborating customer needs with the technology solutions, insurance companies benefit from building a policyholder distribution channel that will create synergies across channels for optimal performance.
Understanding a prospective policyholder's digital journey, touch points, and interactions before their purchase decision is of paramount importance. By understanding how consumers make their purchase decisions, what their information needs, pain points, gaps, and delights are insurance companies can indeed innovate the customer's journey. By how they create a positive customer experience and early relationship for their future policyholders will differentiate them from the competition. Product and service developers need to understand future policyholder insurance and information needs, preferences, expectations, and the gaps that exist. By fulfilling those gaps, be it with chatbots, artificial intelligence, modernized risk algorithms, or on-demand options, the established carriers can indeed win prospective policyholder's hearts and wallets.
… chatbots, artificial intelligence, modernized risk algorithms, or on-demand options, the established carriers can indeed win prospective policyholder's hearts and wallets.
Advanis recently completed an engagement with one of the largest payment issuers in the world to help them understand how to create a more positive customer journey across a multi-channel platform. It was integral to understand how to build the online digital journey to reduce the "load" on the in-person and phone channels. Our client needed to integrate their technology, marketing, communication, and service offer to optimize the digital, in-person, and phone channel servicing in order to reduce costs, provide a more positive customer experience, and reduce pain points. Advanis developed a three-phased approach to deliver the true voice of the customer. We collaborated with our client and held a cross-functional team stakeholder meeting to ensure all internal teams involved in the customer's experience were at the table to share their perspectives, issues, challenges, and opportunities. Next, Advanis conducted qualitative In Depth Interviews to listen to their customer experiences and ultimately create and develop the personas to represent the true VOC to ensure alignment with technology, channel, communication, and marketing strategies and integration processes. The outputs re-designed the customer experience and leveraged the online channel to meet customer needs, determine the role of the direct channel, and build a revised customer journey flow internally across business units, systems, and processes.
TO LEARN MORE ABOUT HOW ADVANIS' APPROACH TO TACKLE THIS BUSINESS ISSUE, CONTACT:
Anu Bhalla Senior Vice President, Advanis Inc. E: abhalla@advanis.net T: 416 422 4603

Anu Bhalla has spent the past 20 years developing and managing key accounts and client partnerships. Anu has worked across all sectors including Financial Services, Telecommunications, QSR, Retail, Energy and Mining, Technology, Government departments and agencies, as well as non-profit.
Subscribe to our blog
Get our insights blog updates right to your mailbox once per month. No spam, we promise! Your email address is always safe.
Mobile Is Mandatory - Worldwide 01 February 2020
Beware Invalid NIS when calling mobile numbers 17 August 2015
87% of participants say that our surveys are better 01 October 2014