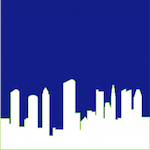 Case Study: Innovative Approach To Public Policy Development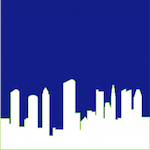 Outside of transportation, the use of trade-off analysis to inform public policy decision making has been somewhat limited, despite a decade-long track record of private sector success in using this technique for product and service development.
Some of the barriers preventing the public sector from using this approach more effectively include the complexity of the questions being posed to the public and the need to educate the public about the pros and cons of their decisions in an unbiased way, which can be difficult in a survey environment. Nevertheless, Advanis has successfully used trade-off analysis in a recent study to support land use policy making in a Canadian province.
Initially, our client was considering a central facilityapproach with a lecture to educate local residents on the decision context and issues at hand preceding the completion of the survey. Under this approach, under 200 local residents would be surveyed. Instead, Advanis conducted a short online survey with nearly 480 residents to assess their preferences for various land use scenarios and corresponding taxation and environmental implications. A five-minute video was used to explain the context of the decision making, the various features respondents needed to consider, and the pros and cons of selecting each feature. Visual aids were used in the trade-off tasks to illustrate the features and facilitate comprehension.
The survey and video language were revised by multiple stakeholders and pre-tested with target respondents to ensure clarity and to avoid presenting a biased view of the decision context. The study reached over twice the number of respondents our client had initially considered, with a similar budget and shorter timeline. According to survey participants, the information presented and the tasks they were asked to perform were clear (85%) and the majority (68%) indicated that the survey was unbiased. The modeling exercise led to insightful results to guide decision making.
---

Adriana Bernardino is the EVP of Research at Advanis. A love for change, diversity, and creative problem solving has inspired Adriana's work at Advanis, where she has applied innovative research methods to help companies in multiple industries address a wide range of challenges—from launching industry-changing products, to optimizing entire portfolios, or designing best-in-class services from the customer's perspective.
Subscribe to our blog
Get our insights blog updates right to your mailbox once per month. No spam, we promise! Your email address is always safe.
Celebrating 25 years of innovative research 03 July 2015
Celebrating 30 years of innovative research 01 July 2020
Advanis & Jolicoeur et Associés joined forces 9 years ago 01 April 2020