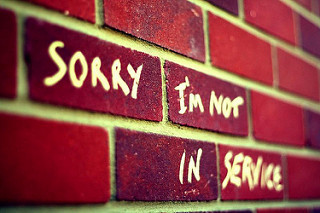 "The number you have reached is no longer in service."
"The mobile customer you are contacting is currently unavailable."
What do these 2 statements have in common? They are both likely to be deemed "Not-in service" (NIS) by an autodialing CATI system. If you are calling mobile numbers beware!
On a recent large telephone data collection project, the target respondents were recent graduates of post-secondary education programs. Given the young target population it was not surprising that 54% of the sample was determined to be mobile phone numbers.
Due to this, Advanis monitored the numbers being considered "Not-in-Service" (NIS) by the automatic dialing system. In the end 9% of the mobile sample was manually reviewed to see if it truly was NIS, or if the cell phone was just turned off, or if voicemail wasn't set up. Among the numbers sent for review, it was determined that 41% were actually valid numbers that could and should be called again. So be cautious if you are using an autodialing system and calling mobile sample…you may be excluding valid numbers, lowering response rate and adding time and cost to your project.
Advanis has been innovating in CATI and field services for nearly 25 years. We're constantly updating our methods to accomodate new legislation and participant needs, including mobile numbers.
---
Melanie Ferreira is a Manager with Advanis. She manages online and telephone based projects within the public sector, heath care, telecommunications, technology, and financial services industries.
Melanie can be reached by calling
888-944-9212
, via
e-mail
.