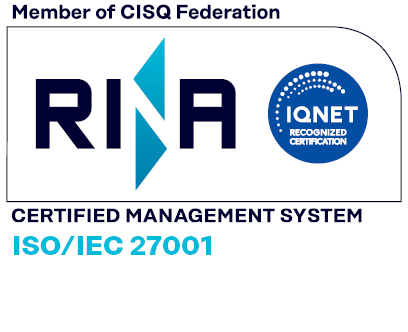 Advanis is ISO 27001:2013 Certified
In today's ever-changing fast-paced digital age, information is being processed using systems and networks faster than ever. At Advanis, it is of paramount importance to ensure that the information traveling between these systems and networks is protected from possible threats that could have a devastating impact on our clients and the Advanis teams.
Advanis is constantly striving to continually improve our information security management systems through external audits and checks. In an effort to deliver best-in-class information security management, Advanis is proud to announce that we have attained ISO 27001:2013 certification. By implementing all 112 applicable controls for ISO 27001:2013, Advanis is able to keep our clients and our information assets secure.
Advanis' leading information security management system has been checked by 2 external parties; a consulting company and an auditor. The certification encompassed each of our three office locations and both of our colocation facilities. Advanis has successfully met ISO's requirements for establishing, implementing, maintaining, and continually improving an information security management system. In addition, Advanis has met the requirements for the assessment and treatment of information security risks within our organization.
We look forward to continuing to keep our systems and networks secure.
Subscribe to our blog
Get our insights blog updates right to your mailbox once per month. No spam, we promise! Your email address is always safe.
Increasing response rates with IVR pre-notification 21 January 2016
Our Perspective on NetGain 2015 29 January 2015
Increasing response rates when email recruiting 20 July 2015